Seven years ago, agriculture was seen as a form of social assistance, and farmers faced challenges in accessing funds, spending time and money on bureaucratic procedures. Today, the landscape of agricultural work and support for farmers has changed. Through a joint effort by ARDA, the Albanian Government, and the Ministry of Agriculture, the support provided to farmers has significantly increased. In a meeting focused on the economy, with Prime Minister of Albania Edi Rama and Minister of Agriculture Bledi Cuçi, the Director of ARDA, Frida Krifca, revealed that from 2013 to 2020, 110 million euros have been allocated to support farmers and agro-processors through direct support and grants, compared to only 40 million euros seven years ago.
"In 2013, the available funds were around 6.5 million euros, providing direct support to small farmers and no support to agro-processors. By 2020, the allocated funds have increased to 27 million euros. In 2013, the average payment received by a farmer through direct support was 115,000 lekë, while in 2020, the average payment increased to 222,000 lekë. The budget for direct support has almost doubled, and in 2020, over 17 million euros have been invested in enhancing processing capacities through grants with an average value of over 11.7 million lekë per entity".
Since 2013, approximately 54,000 farmers have received direct support amounting to 75 million euros. Additionally, 2,000 hectares of new crops have been added, 1.3 million small and young livestock have been subsidized, 164,000 beehives have received support, 1,090 tons of fruits and vegetables have been subsidized, and 3.4 million liters of milk collected from dairy farmers and delivered to processing plants have also been supported, among other measures.
Director Krifca highlighted the improvement in the formalization of the application process and the creation of favorable conditions for accessing support under the national support scheme.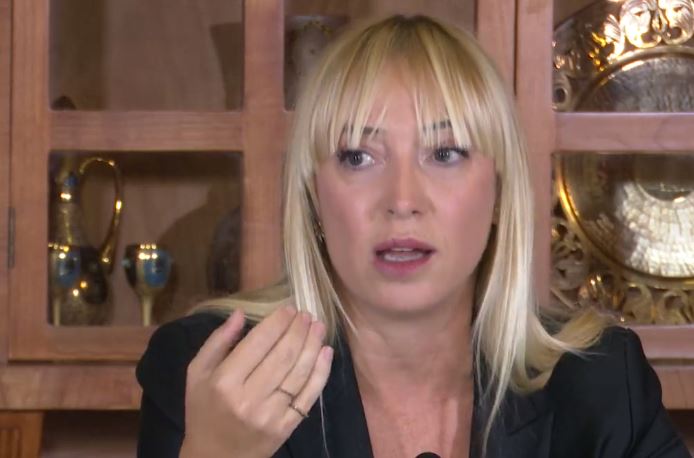 "We have worked hard to ease the lives of farmers, and in 2018, we introduced a zero-document application process. By 2020, we made the application process fully online. Now, after two years, farmers can apply online with just their ID card and farmer's identification number (NIPT), avoiding confusion, queues, and saving time and additional administrative costs. We saw a 20% increase in applications compared to the previous year. Through this facility alone, a farmer saves over 5,500 new lekë in application expenses. Starting from 2019, we established 20 service windows called 'agropoint' in 20 cities across Albania, providing services, information, applications, access to finance, and extension support to farmers, among others".
For the year 2020 alone, there were 7,657 applications, benefiting 4,933 farmers, totaling 9.1 million euros, and we have disbursed 91% of the budget.
"We have supported 871 agro-processors with grants totaling 75 million euros. This support has led to significant growth in aggregators and processors in this field. We now have 135 collection warehouses, 29 meat processing plants, and new dairy processing facilities built to European standards, along with 50 greenhouses, 105 agricultural and livestock farms, 128 agricultural and processing equipment and production lines, and 206 agricultural machinery. We are leading in the IPARD program, as we have given farmers a 10% down payment with a guarantee from an insurance company to ensure they have the necessary liquidity for these investments. We are currently in negotiations with the EU to increase this percentage to 30%, so that farmers have better access to finance.
Ms. Krifca also mentioned that since ARDA's accreditation, the absorption of funds from IPARD has been successful.
"We have managed to sign 202 contracts with an injection of 77 million euros into the economy in 490 working days, of which 34 million euros are grants for individuals, legal entities, public institutions, and private companies. This translates into 270,000 euros in contracts every day. We have paid 55 of these contracts a total of 7.6 million euros. Farmers receive 12,650 euros per day in their accounts just for the IPARD program. We anticipate that the grant within the year will reach 50 million euros in contracts, with 120 million euros invested in the agricultural sector. Our objective is to fully utilize the 94 million euros fund by 2022, finalizing the program with over 500 contracts. The support that ARDA will provide in this direction, but not limited to it, will be even greater. We are simultaneously working on IPARD III and have requested a fund of 166 million euros for IPARD 3, which will accredit 5 new support measures".
There has also been support in the environmental sector where ARDA has provided subsidies in collaboration with the World Bank and the Swedish Government for improving afforestation and nurseries.