Skanderbeg Square became the next stop for the European Caravan "during the "Weeks of Europe 2021."". The ARDA stand was warmly welcomed by many interested citizens, as Ambassador of the European Union to Albania Luigi Soreca and the Ambassadors of several European countries learned about the stories and products of some rural producers from Tirana. These producers have been supported by the IPARD II program, a program co-financed by the European Union and the Albanian Government to align our agricultural and agro-processing standards with those of the European Union.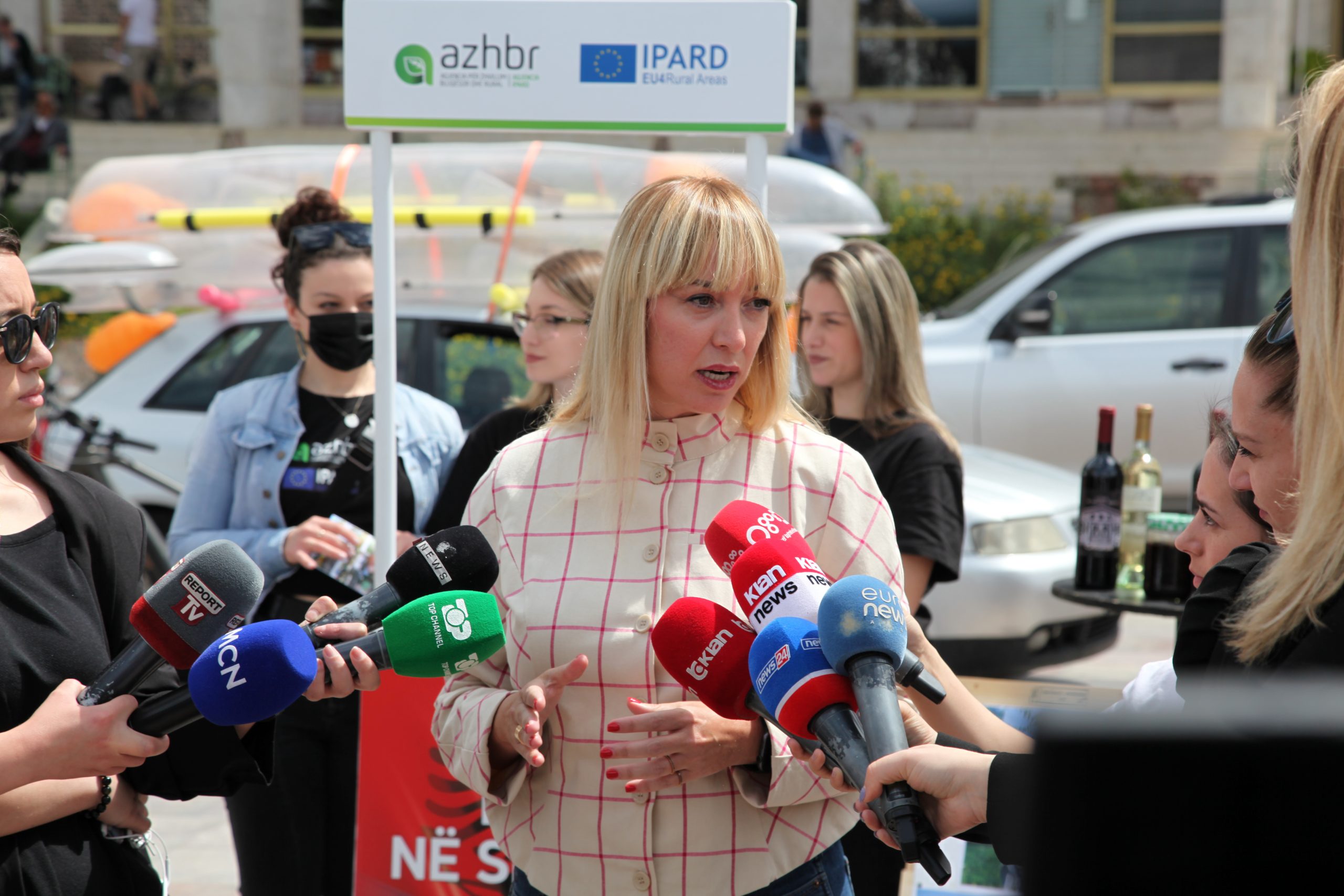 The Director of ARDA, Frida Krifca, stated that the IPARD Program, as one of the main supports for European agriculture, is progressing at a satisfactory pace for Albanian farmers.
"Over 120 million Euros have been injected through the launch of the IPARD program in co-financing, with 52 million Euros being grants. So far, we have received 1000 applications, signed 308 contracts, and disbursed funding for approximately 170 investments. 94 million Euros are allocated for grants, and we have no issues with fund absorption," said Frida Krifca.
The Agency for Agriculture and Rural Development is also working on the accreditation of IPARD III, which is expected to introduce new measures for support.